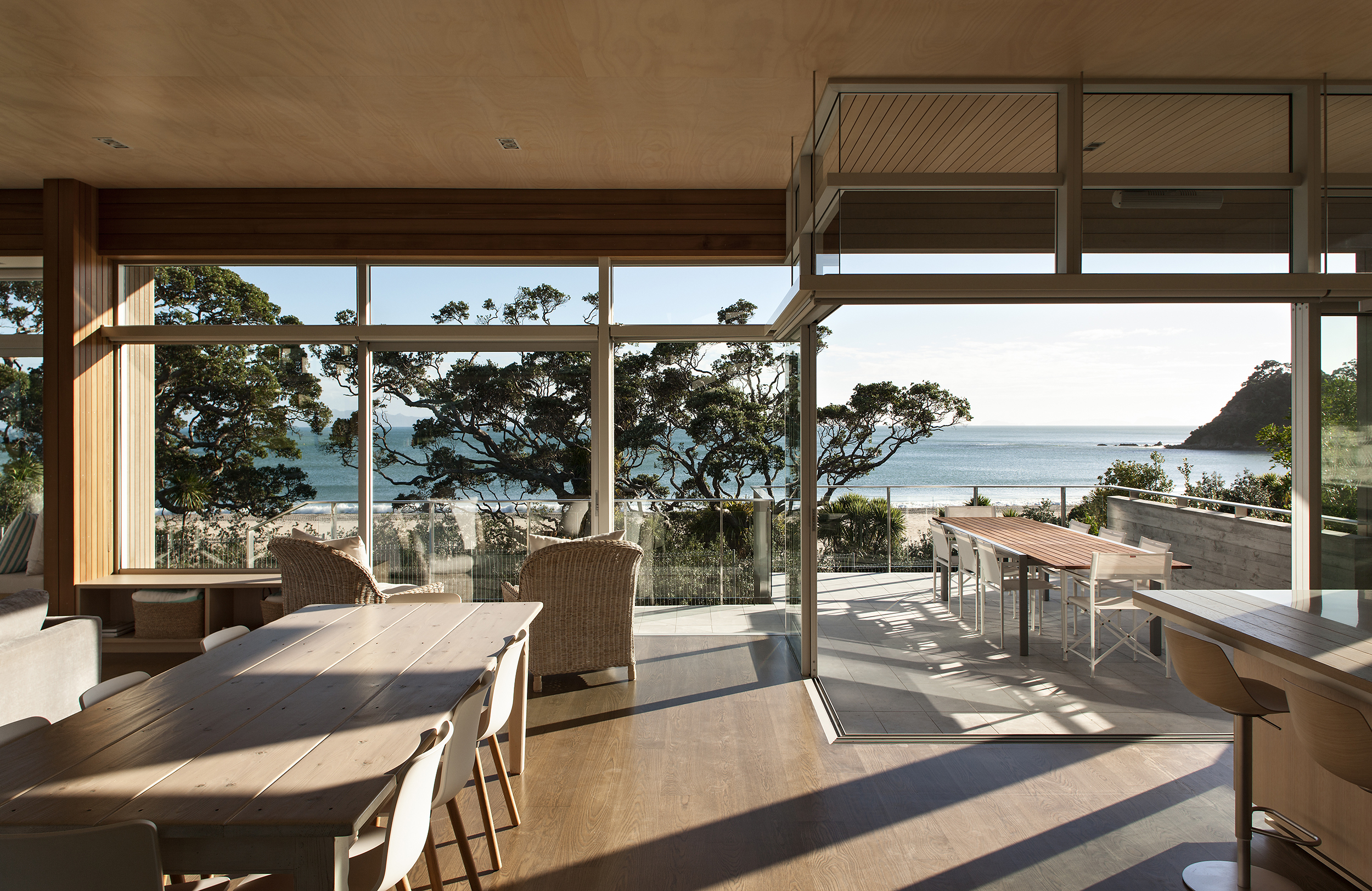 Lang's Cove House
"…a wonderfully textured house that sits gracefully within its environment"
-NZIA Award citation
RESIDENTIAL
PROJECT

Lang's Cove House

LOCATION

Lang's Cove, Northland

AWARDS

Te Kāhui Whaihanga NZ Institute of Architects Local Award 2016

Master Builders Supreme Award 2014

Master Builders Craftsmanship Award 2014

Master Builders Auckland Region Gold Award 2014
"…a wonderfully textured house that sits gracefully within its environment"
-NZIA Award citation
Set on a narrow site sloping gently from road to beach, this house provides a beautiful sequence of spaces from the front entry, in the form of an internal but hi-lit gallery, which gradually slips to the right whilst it also ramps down towards the more open living areas, and eventually out onto a cantilevered concrete terrace thrusting out towards the pohutukawas and the beach beyond.
The ceiling stays level throughout, so that the spaces expand towards the sea by virtue of the gentle ramping down of the floor.
On the western flank a covered terrace with a large fireplace provides an outdoor sheltered space protected from the sea breezes, with delightful visual connection to the sea through the glazed living areas.
The simple palette of materials includes off-the-board insitu concrete, cedar cladding, anodised aluminium windows and doors. Internal materials are the white walls, which reflect the stunning light qualities from the high-level glazing, cedar linings run in from the outside, american oak flooring, and poplar ply ceilings.