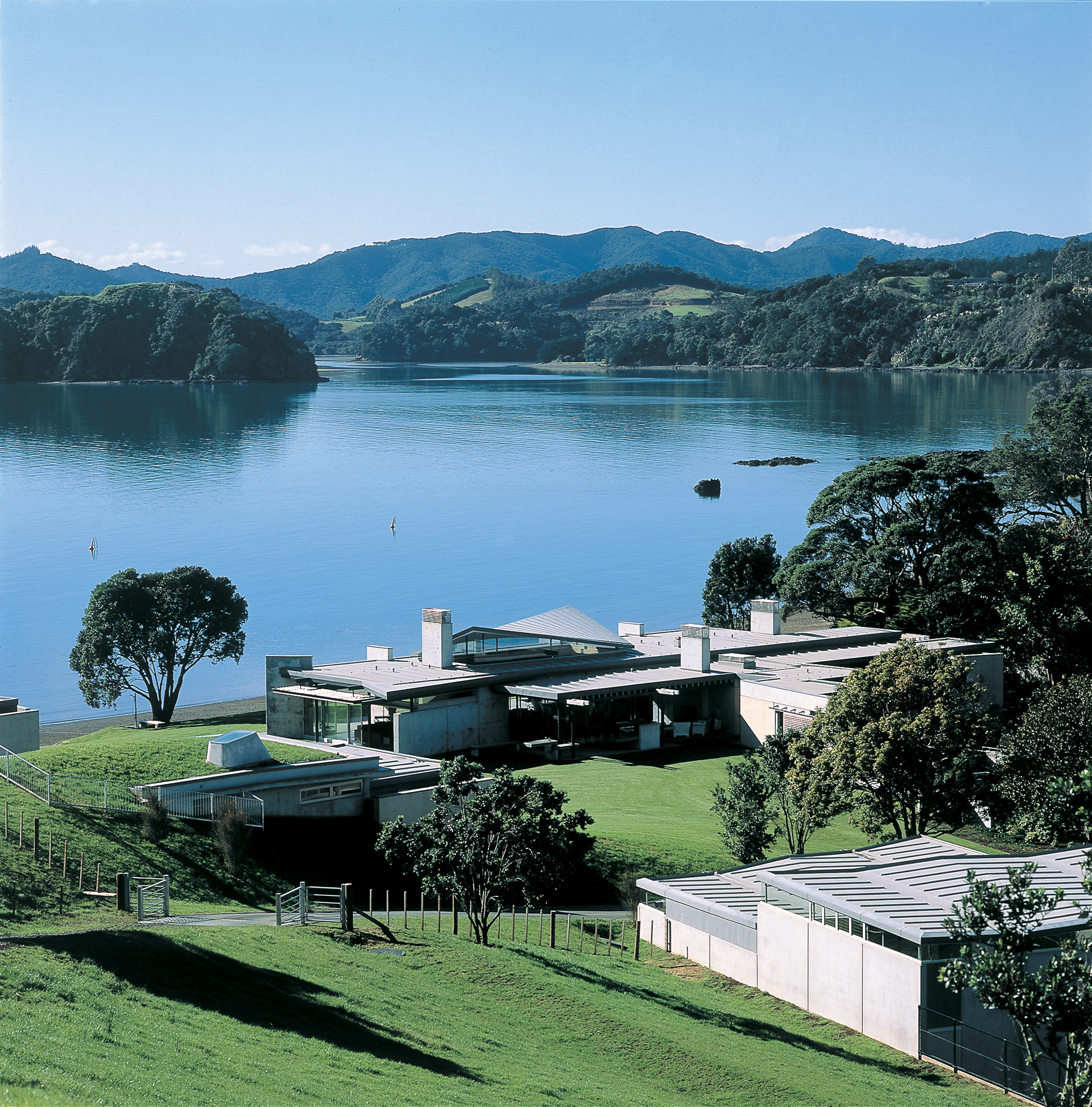 Beach Retreat
"…..a magnificent display of contemporary architecture at it's best…"
-NZIA Award Citation
RESIDENTIAL
PROJECT

Beach Retreat

LOCATION

Bay of Islands, Northland

STATUS

Completed

AWARDS

NZ Institute of Architects Supreme Award 2006

NZ Institute of Architects New Zealand Award 2006

NZ Institute of Architects Local Award 2005

Home and Entertaining, Home of the Year Award 2004
"…..a magnificent display of contemporary architecture at it's best…"
-NZIA Award Citation
On a secluded waterfront site in the Bay of Islands, five separate wings are located to reinforce the natural topography and create a sense of community around the central living area. This is one of a series of projects which explore the idea of "a kiwi encampment", whereby the traditional walled garden or courtyard house of Europe or Asia is transformed into more open combination of buildings, incorporating the contours of the landscape to provide a relaxed notion of enclosure, more suited to the New Zealand way of life.
Three of the wings are cut deep into the hillside with the pasture of the paddock above rolling over and between them, down to the lawn with forms the focus of the composition.
The central wing is identified by the elegant curves of a hyperbolic paraboloid roof which floats over the multiple living areas.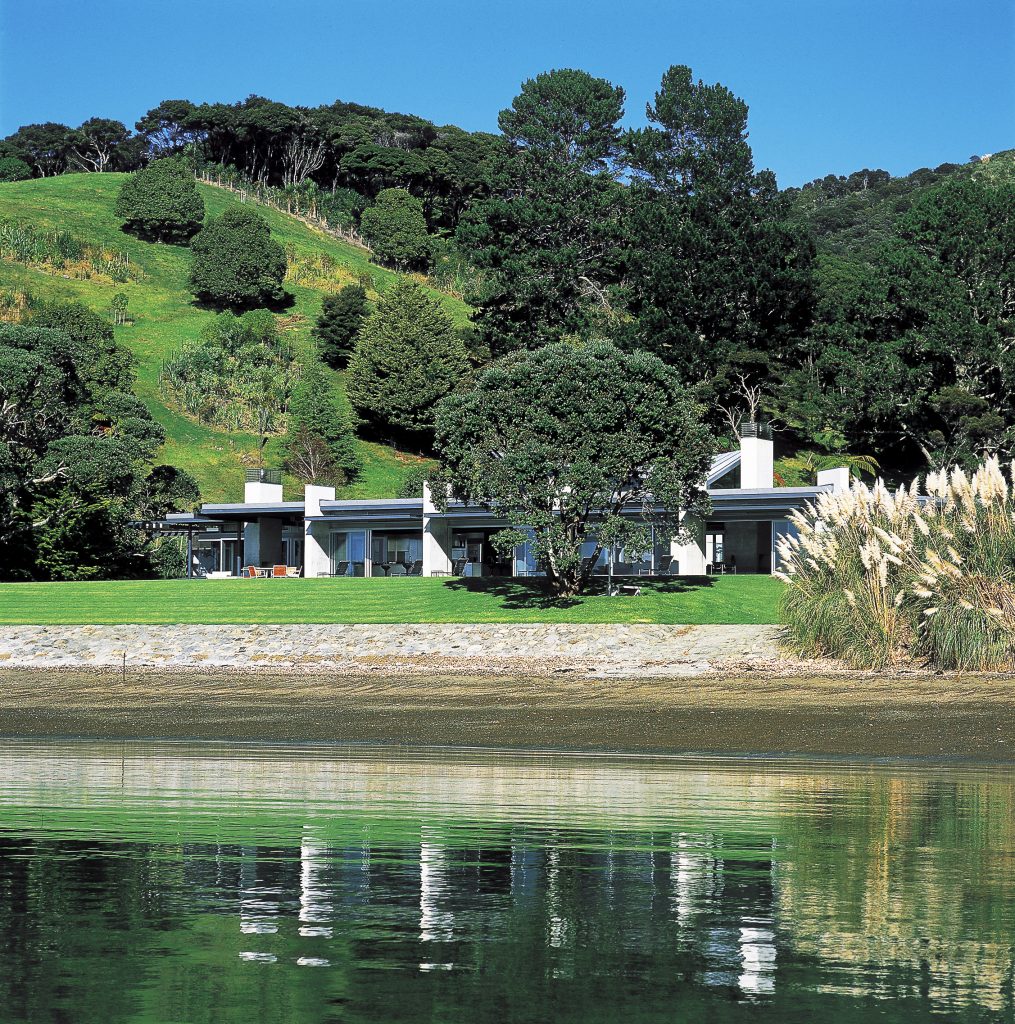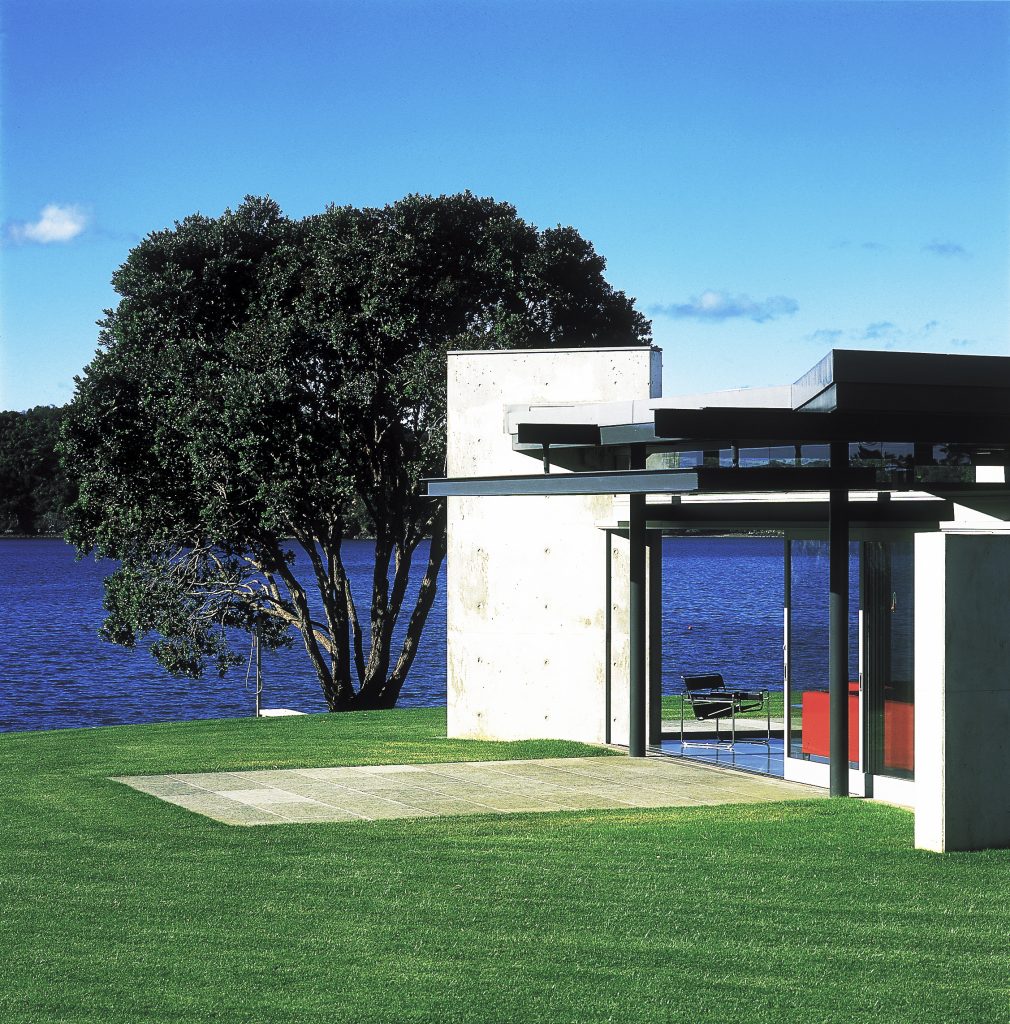 …a retreat of rare quality .exhibiting a …lightness of touch on its site yet well grounded….All surfaces and finishes are extremely well detailed to a fine degree. An essay in how to design a large holiday home that still feels intimate and habitable..
NZIA Judges Citation